Lisa from
Mabey she Made It
is my guest for today. I'm pretty sure we've been in other series/tours/whatever together, but it wasn't until she signed for the Refashion Month series that iItruly discovered her blog. She writes about her craft projects, sewing projects and home deco. She also co-hosts Do Tell Tuesday link up, and you'll be inspired by all the pretty pictures in there, so please visit Lisa and show some love. Her refashion today is one of those inspiring ones: you don't need to make a lot of changes to a piece to get it to look so much better!
***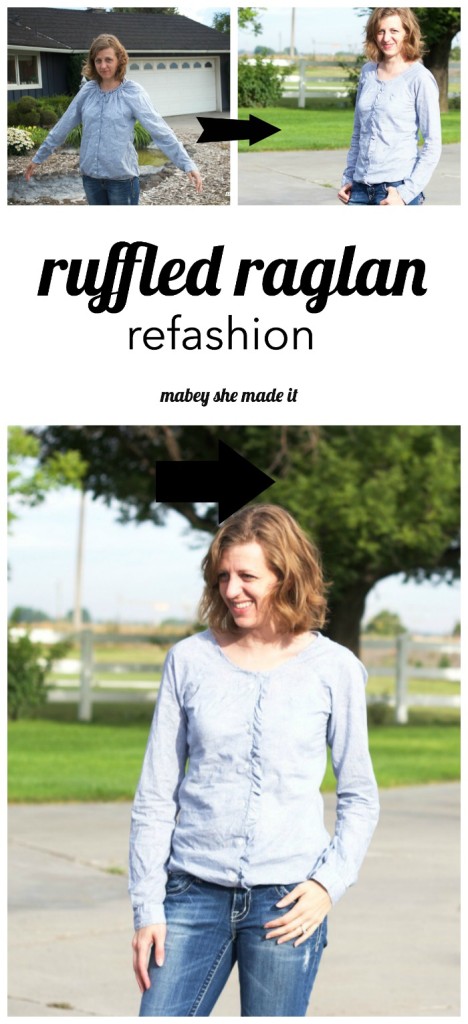 Hi! I'm Lisa Mabey from
Mabey She Made It
, and I'm so happy to be here sharing a fun refashion with you today as part of Refashion month! I love the challenge of refashioning, and today's project is no exception.
I started with a long-sleeved woven raglan with a ruffled collar. It was pretty boxy and not really working for me. As you can see, it's pretty poufy, and I tend to wear my clothes more fitted. I also don't like the way raglans make my shoulders look bulky, but since there was no contrasting colors for the sleeves, I can get away with it. And the ruffles? I didn't like them around my neck. But the fabric is wonderful, and I knew I could make it more my style.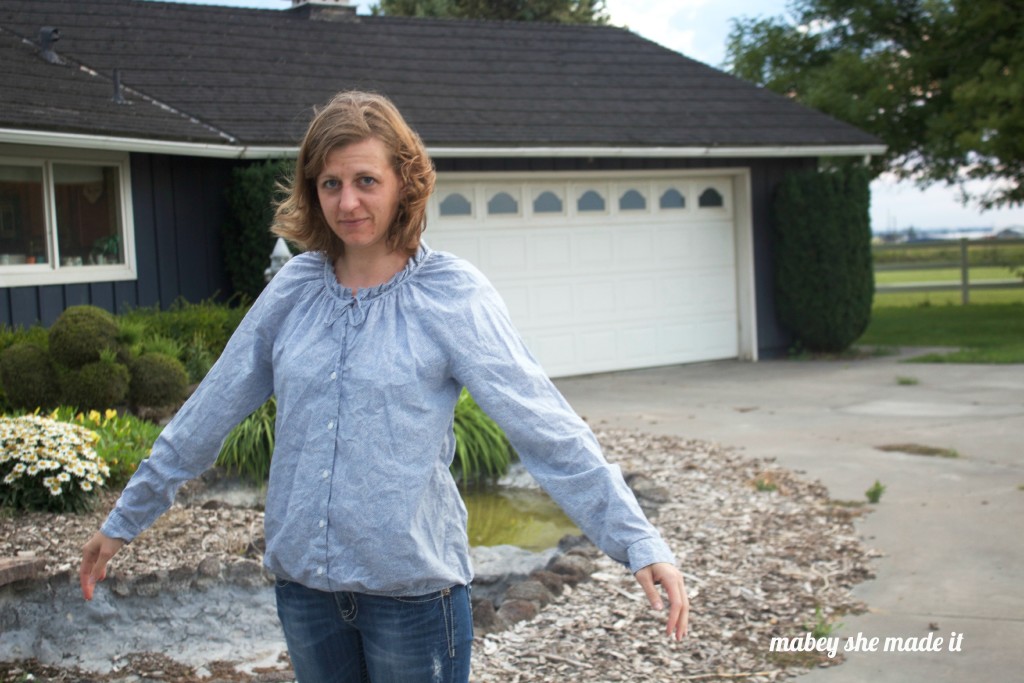 To start, I unpicked the ruffles and bias tape tie and removed them from the collar. Taking them off left me with a huge neck opening since the neck had been gathered. I took the shirt at this point and marked the sleeves and shirt sides where I wanted to take them in (significantly for a more fitted look.)
Next, I tried on the shirt inside out, and started pinning where I wanted my darts to take in the excess neckline and bulky shoulders. I created a small dart on both sides of the placket in the front and also a big dart on both shoulders so the neckline was sitting flat and a comfortable size. Sew up the darts and the side seams, and finish your seam allowances.
Now take the ruffle you unpicked from the collar, and pin and sew it to the button placket on the front of your shirt.
Pin the unpicked tie around the collar of your shirt, and sew it on. Then flip the bias tape to the back side of your shirt, and topstitch it down, creating a clean collar.
Sew a button (which I got from the side seam) at the top of the shirt.
And now it's much more fitted and much more likely to be worn. It's made from a lightweight voile, so I could roll up the sleeves and wear it in summer evenings and it will be great for layering during fall and winter.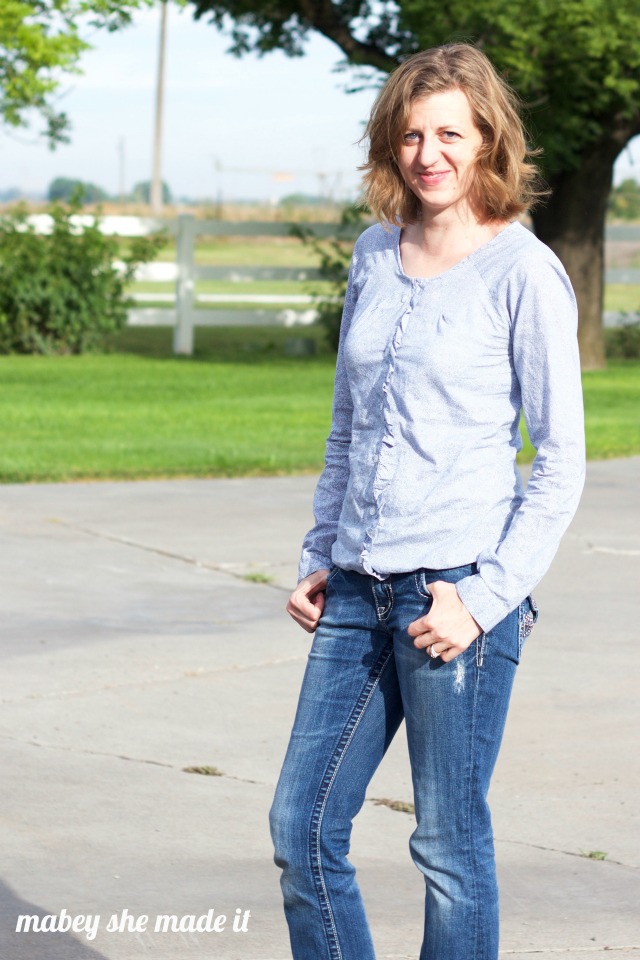 It looks great from the back as well. It's flattering without being tight, and I feel confident in it.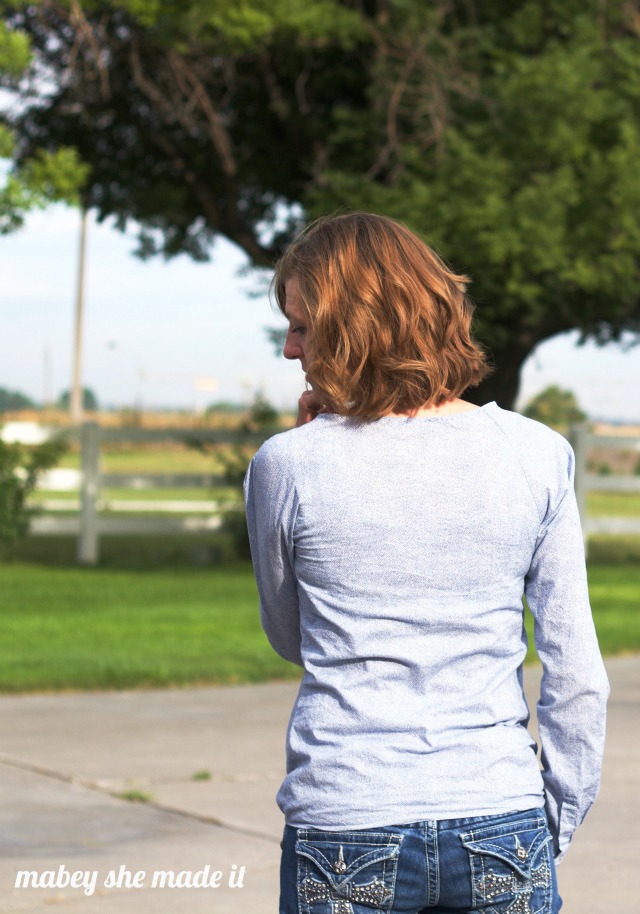 If you liked this refashion, be sure to stop by
Mabey She Made It
for more fun projects!