I don't know where or when I started to follow today's guest. She's Melissa from
Rebel and Malice
, and I immediately felt into her retro vibe. She's so productive, I am sure she's a familiar blogger to most of you, I don't know how she does it, but I love what she's doing... with five kids around! It already gets pretty crazy sometimes but two only. I'd like to apologise Melissa for posting one day later, especially because she's mentioning this (yesterday actually) as a special day for her. My bad! I'm sorry. It's been pretty crazy with two birthdays here. Anyway, enjoy her twist on a men's shirt refashion, because those are one of the greatest pieces to refashion, your options are endless.
Hi my name is Melissa from
Rebel and Malice
. I am a mom to 5 crazy kids who I sew for, while trying to be frugal. And wouldn't you know that my first love of sewing is upcycling because it is unique and one of a kind. Today is a special day, it is the birthday of my father who passed in 2012, so it only seemed fitting to make a men's shirt refashion. I know we have seen plenty, but I decided to put my twist on it.
I have a great stash of clothing waiting for their new life. I found this white rayon men's shirt just begging to be chopped and painted. Since it is also a holiday this weekend, I decided it need a festive spin.
You can do so much with men's shirts, and I wanted to create a bohemian style for summer with it.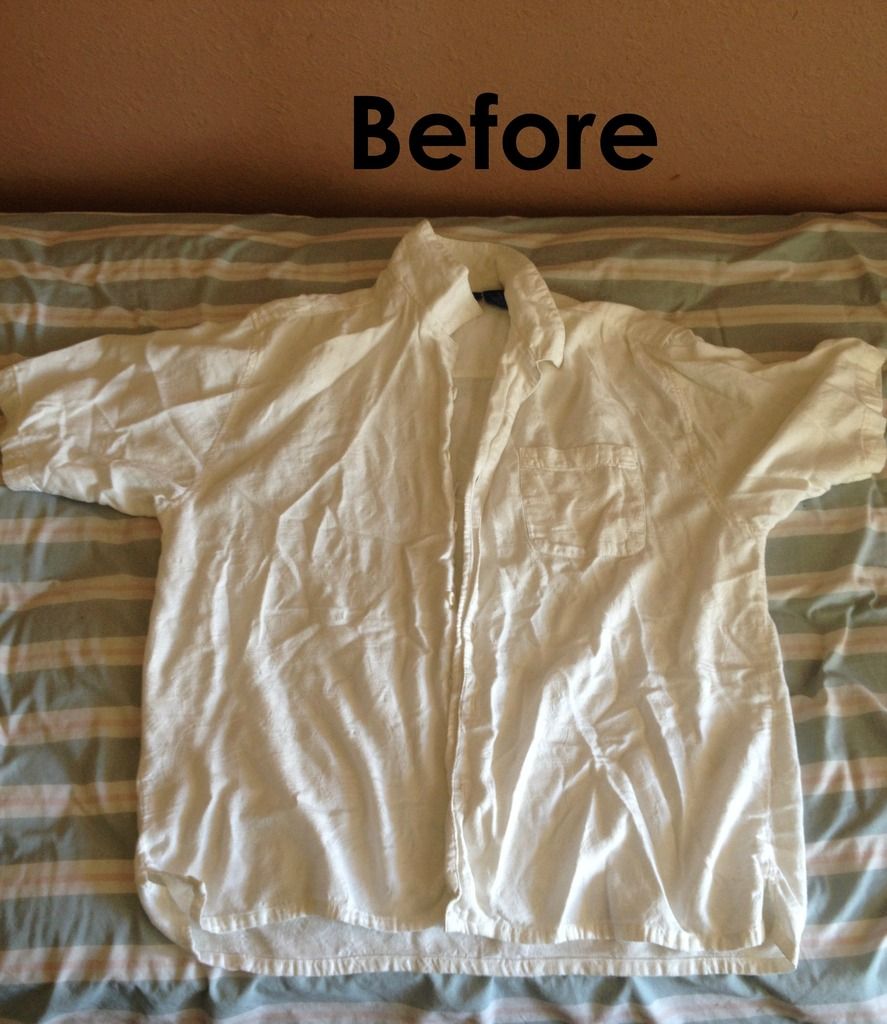 I cut off all the buttons because I am going to seam that closed. I cut around the armholes to create an armscye and up to where the yoke in the back hits. This was the perfect length for a carefree peasant style dress. I wanted that off the shoulder ruffle all around, but not enough fabric. I used the sleeves to create the volume for the off the shoulder fluttery look I wanted. After i cut all the pieces out, I mixed acyrlic paint with amedium to make it for fabric and painted random shapes and squiggles all over. i used red and put stripes on the sleeve section. Then I sewed it all together, put elastic in the top and made a braided belt.
I love how the colors softened after being washed, like it was a wartercolor. It gave an ode to 4th of July without being in your face. And now she has a soft carefree dress for summer.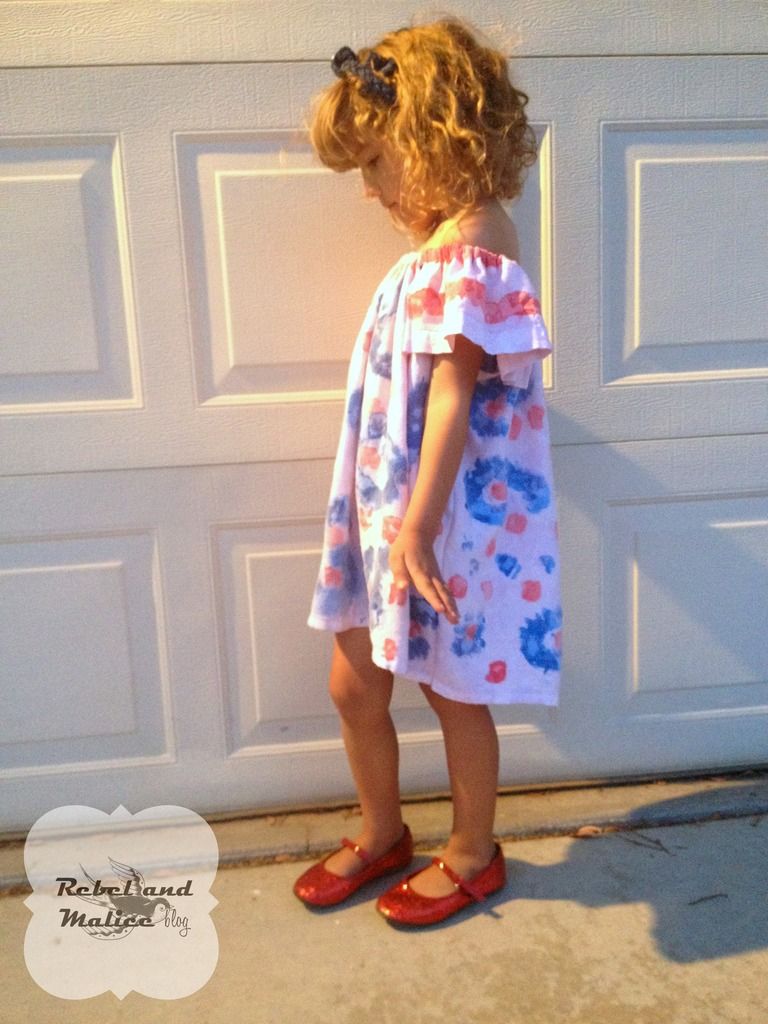 Have you painted on fabric before? It is fun, gives you some stress relief while you create designs and you get to make one of a kind fabric. You should give it a try to personalize something you make.
Thanks for having me Magda!
Stay Rebellious!
From a Box
*
Rebel and Malice
*
In a Manner of Sewing
*
Miss Catelinhos
*
Threading My Way
*
Fairies, Bubbles and Co.
*
Mabey She Made it
*
Conversas de Hermanas
*
Lulu and Celeste
*
Made by Sara
*
La Folie
*
Climbing the Willow
*
HattieLu Handmade
*
Swoodson Says
*
Knot so Normal
*
Friends Stitched Together
*
Just Another Project
*
Sew Thrifty