I've been pretty excited here, and I am so happy to kick off today with my first blog series. It all started as a self challenge last year,
as said here
, and when I realised I was already inviting a few of my favourite blogger to be part of this with me for this year too.
I was able to put together lots of talented ladies! Some have big/popular blogs, others don't, but I am sure you will love them all equally! So don't miss every single one of them.
I hope this will be a source of inspiration to everyone! Follow and sew along, you can share your refashions with us in the
flickr group
.
And to start it I bring you a simple
no sew refashion
of my own for today! I had these jeans I loved and fitted me so well, but they were stained and I always wore them around the house and maybe to the grocerie a few steps away from home. It was breaking my heart that I couldn't wear them more often, to other places too.
I forgot to take a before picture. It happens to me much too often, and it really bothers me, but I couldn't remember to take that photo until I had the jeans all covered in bleach! That's when I get the autch moment! Lucky for me, I was wearing them back in 2010, when we made a little fashion show with kids. They were all wearing refashioned items.
Here's how they were before (sorry not too good pictures in this post!!!).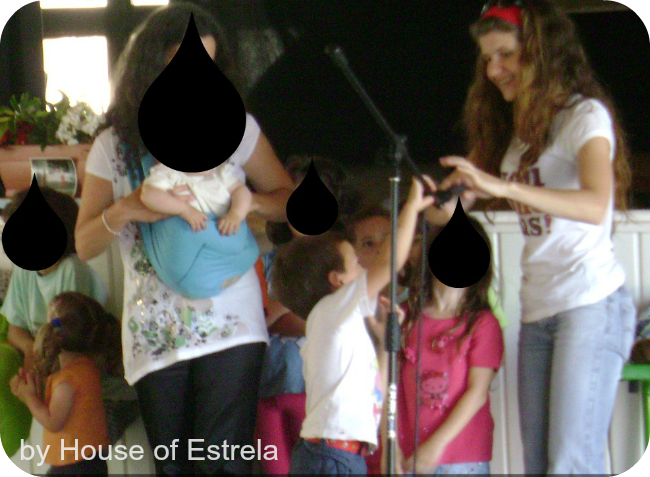 I had seen a lot of bloggers bleaching their jeans and getting wonderful new pieces from old ones, but I was always a little too scared to try and do it myself. I realised that I had nothing to lose though, my jeans were ruined already so why shouldn't I give it a try?!
And I did it! I bleached my jeans. They were left in the mix of water and bleach for a whole day and night, and from light blue they have turned white. They weren't totally white after dry and they still kept some stains.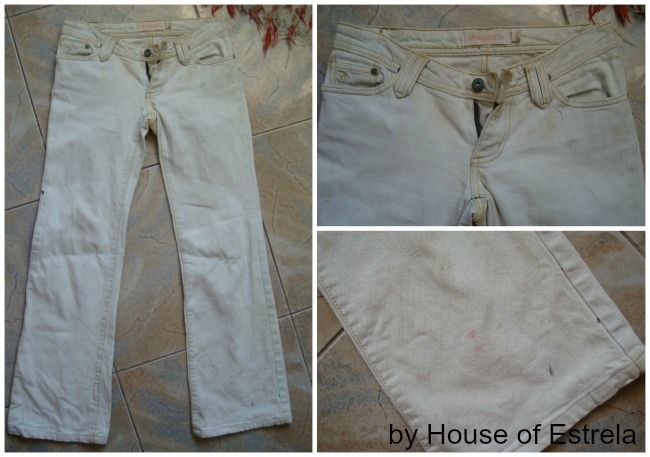 But then I dyed them in my washing machine and they turned out a new pair of jeans, brown, which is a colour I've been loving more and more lately.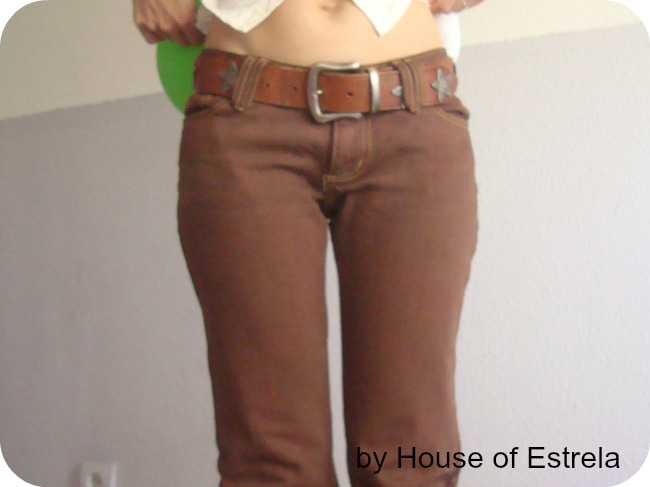 I guess I will be able to wear them a lot more often now! And if I get sick of the brown colour, I think I can re-do it all over again.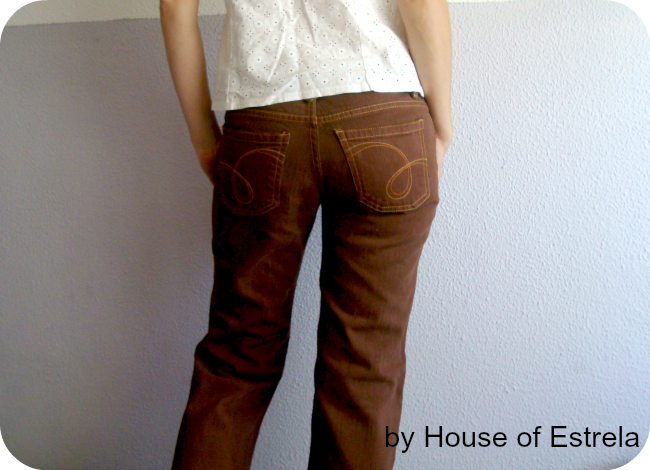 It's such an easy process I'm still amazed why was I so scared to try it. And I loved the look of the contrastic thread on the brown of the pants. Don't you?