The first week of the Refashion Month series is done. I am so glad about the great feedback I've been getting AND there's more to come! So much more, and I am pretty sure you'll want to stay around to check them all.
But, today I am giving you a break from refashioned items, for this: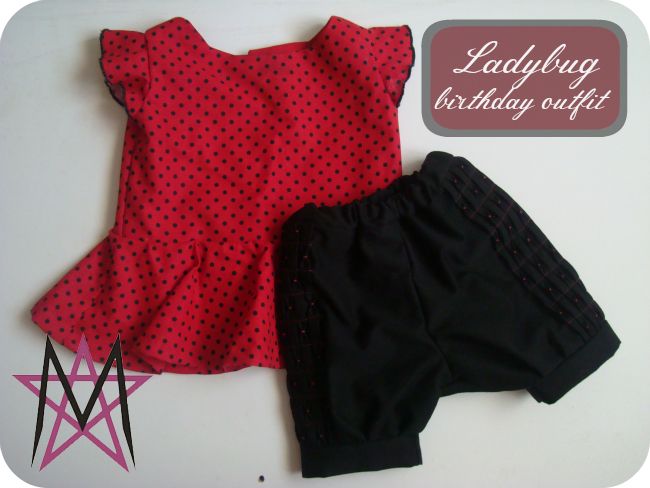 It was my daughter's second birthday on June 29, and I made her a ladybug inspired outfit, to match the birthday party theme (wanna see some pictures from all the rest?
Click here
). Back
here,
I shared a little from this project but kept you waiting for the final reveal for a little longer than I thought I would. It was a time consuming project but don't you just love how it turned out to be? Didn't she look the cutest of 'em all in it?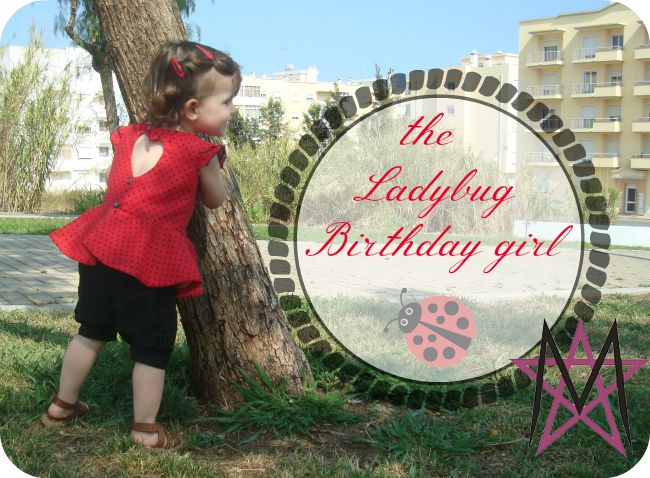 Let's talk about it though. I shall start with the peplum top/tunic. I've been wanting to sew a peplum for far too long, but never did until now. I used
Jess' Spring Fever Dress Pattern
with some changes: the sleeves, I have enlarged the original and used two sleeve pieces at each side and gave it a heart shape hole in the back. I mostly used the pattern for sizing. I used the 2T again but it turned out to be a little too large on the front. All the rest was just fine. I've chosen a medium light woven polka dot fabric for it, and lined with a light red one (left overs from the
drawstring disney bags
).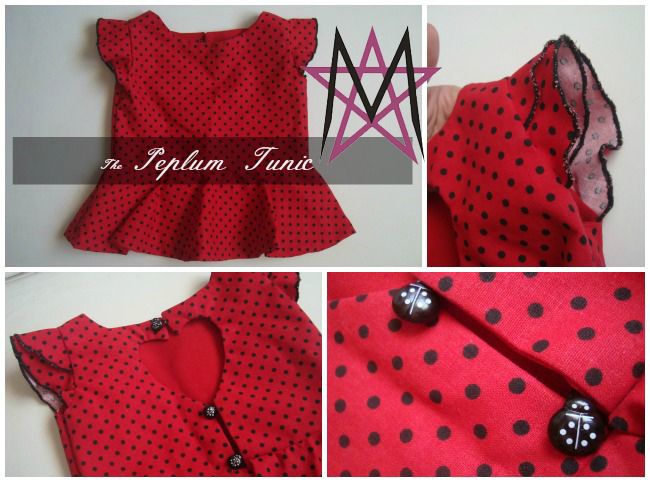 I had those black ladybug buttons on my stash that were just perfect for the project. I did have some a bit more realistic ladybug buttons but they wouldn't contrast at all with the red fabric, so I am glad I had these too. As I said they turned out to be the perfect ones for this.
Then, the other piece of the outfit was the shorts. My latest piece of art! *insert modesty here, please!*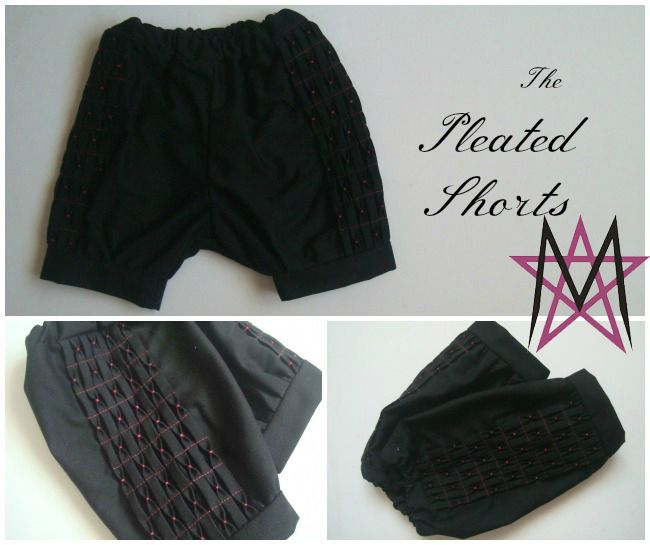 I used my own pattern for these. The shorts pattern I drafted for the
Have a Nice Day outfit
and also used in the
Blue Romper
I've made (and I realised I used the same patterns -top & shorts- together for the second time and did create two completely different looks!). For fabric, I used left overs of the black fabric that had been bought for an order I had last month).
In the
sneek peek post
I told you that I used Marta's tutorial for the pleats. Well, I did it on each side of my shorts, the second one was way faster; once you get in the rythm it becomes easier. I used the red thread to match the top piece and also because it gives a nice contrast even if she wears it separatedly from the top. Then I only had to add cuffs to the pants to shape it differently and give it a kind of bubble look, and to finish off, I've add an elastic waistband.
The heart on the back was something I wanted to try for a while too and I finally did. I followed no pattern or tutorial for this, so I am pretty satisfied. Oh and just look at those cute sandals her cousin gave her as her birthday gift? Don't they just look so cute? I love it! And they go with everything!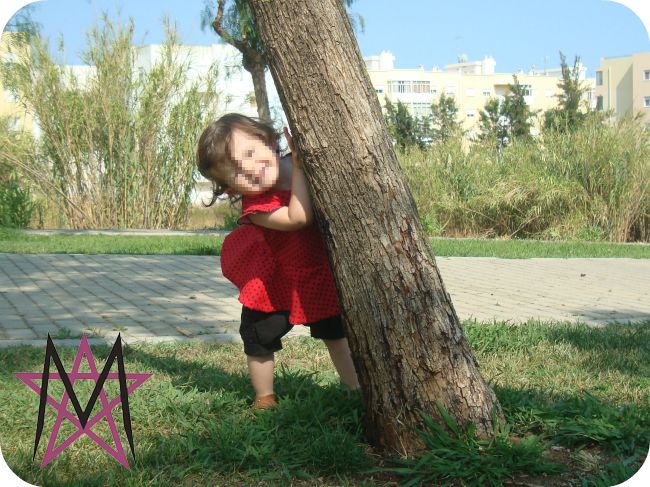 I just love it that I was able to create a look that looks sofisticated and at the same time is very comfortable. She can play around and still look the cutest thing on earth! ok, enough mamma!!!