First of all I'd like to apologise for the flash pictures, but lately I have only been able to sew in the evenings, after G. is in bed - the problem is she has been refusing sleep, so she ends up sleeping much later and I end up with no time at all unless I'm up until 1a.m. on a daily basis.
On my
month's challenge
, I've been mending clothes from the mending pile - which was getting way too big. I had (and still have a few) a lot of classic looking pants to hem. Here's how I make those, always by hand.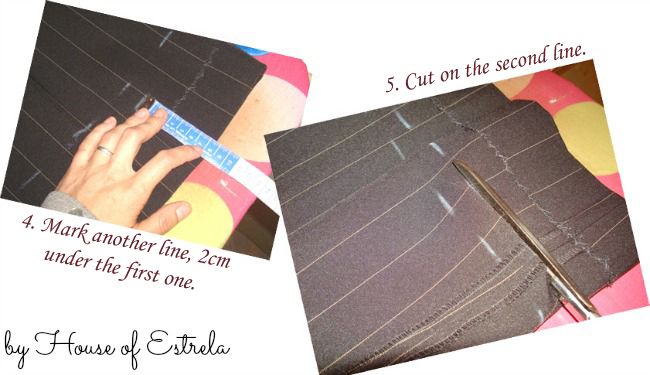 And you're done. Any doubts and you know you're free to ask.